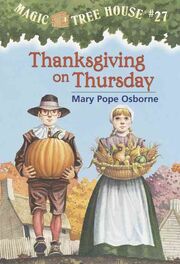 Thanksgiving on Thursday is the twenty-seventh installment to the Magic Tree House series.
Plot
In Plymouth in 1621, Jack and Annie share the first Thanksgiving with the Pilgrims and Wampanoag Indians.
Gallery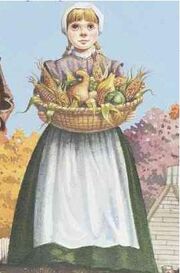 Ad blocker interference detected!
Wikia is a free-to-use site that makes money from advertising. We have a modified experience for viewers using ad blockers

Wikia is not accessible if you've made further modifications. Remove the custom ad blocker rule(s) and the page will load as expected.